Let Pros in Vernon Handle Your Water Damage Needs
9/6/2022 (Permalink)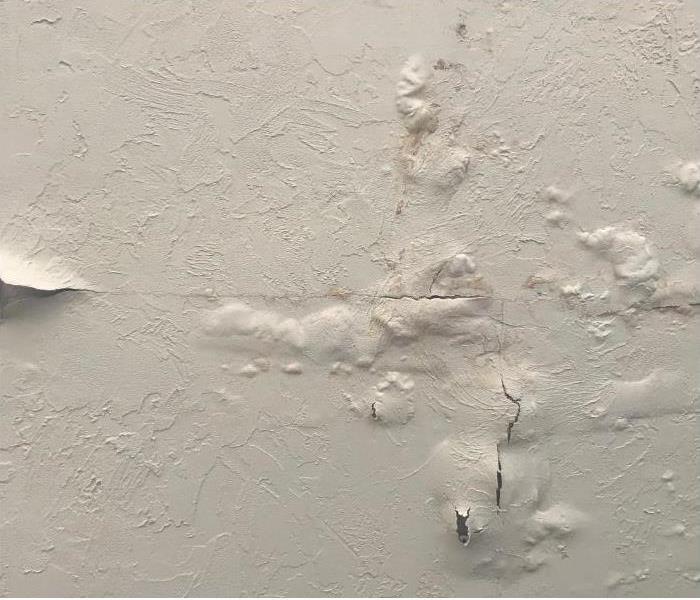 Water damage in your Vernon home? Contact our certified team here at SERVPRO right away. We are available 24/7.
Vernon Residents Can Trust SERVPRO for Water Damage Restoration
Water damage issues of any kind can be detrimental to your Vernon property, especially when it involves dousing your belongings and furniture. SERVPRO has you covered for all your water cleanup and restoration needs, including prompt response to begin mitigation efforts as quickly as possible. Once you give our customer care center a call, we will initiate service and mobilize our Green Fleet to arrive at your door in as little as a few hours – We're Faster to Any Size Disaster.
Whether you have small puddles in your basement from your washing machine flooding or there is significant standing water from burst pipes, we have the proper protocols to handle any water damage in Vernon. It is all about working quickly to save our customers time, money, and belongings with any water-related emergency. The sooner we arrive on-site and get to work, the easier it is to reduce damage. At the same time, prompt arrival allows us to rescue personal belongings, salvage building materials, and thwart the onset of black mold growth.
Did you know that we are available 24-7 at SERVPRO? This means you have a crew at the ready days, nights, weekends, or over the holidays to handle your water restoration needs.
Professional Restoration Services and Rapid Extractions
Something that sets us apart at SERVPRO is our team of highly-trained, IICRC-certified water restoration technicians (WRT). With our knowledge, proven methods, and an incredible selection of industrial-grade equipment and tools, we have the capabilities to scale our services to any water-related project. The goal is always to restore versus replace, which includes bringing your belongings back to a pre-water emergency state.
Storm Flooding or Basement Floods are No Match for SERVPRO
Flooding that enters your home from the outside will contain a broad range of contaminants. Our team knows how to handle any water infiltration categorized as gray or black water so that we can safely proceed with extraction, drying, and restoration. This may include containment protocols or pre-treatment of standing water to limit the spread of potentially harmful bacteria.
Of course, there are also clean water events that may include a tub overflow or a significant leak from interior plumbing. Until we arrive at your property, you can initiate the following steps in a clean water situation:
Removing excess water with a wet/dry vacuum, mop, or towels.
Open windows or turn on fans to get the air circulating.
Removing colored throw rugs and other items that may bleed dye onto carpeting or flooring.
Move personal belongings and small furnishings to a dry, safe space.
Try propping up furniture off of the floor using shims or wood blocks.
Carefully wipe excess moisture from tables, lamps, wood furniture, and small décor pieces.
Moisture Detection is Vital With Any Water Removal Project
There can always be areas of your home that may trap moisture, including spots under flooring, behind walls or baseboards, and other hard-to-reach places. SERVPRO technicians have access to many moisture detection tools that help us locate all moisture pockets for drying. Some of the technology readily available to our crew include:
Moisture detectors like sensors and hygrometers to measure water saturation
Infrared camera technology that helps us find moisture hiding in ceilings and behind walls
We also have warehouses filled with industrial fans, air movers, air scrubbers, and dehumidifiers to handle drying and restoring your interior to the correct humidity levels.
Do you need help with water damage to get your property back to normal fast? We are here to help at SERVPRO of Greater Sussex County! Reach us by calling (973) 383-2024 or requesting help online.